Dave Seibert (s-eye-bert). My passion is helping people succeed by leveraging my knowledge in business and technology. As you learn more about me, I look forward to the opportunity for us to engage together.
My Story
My 35 year career has been focused on technology and business. I have held many impactful positions in Fortune 50, National IT Franchises, Solution Providers, and the TSP Channel. I'm also deeply engaged with many national technology organizations and leading industry communities.

I am blessed to be recognized with over 50 industry awards. I've been included in 6 industry books, 6 national magazines, and multiple media agency listings. I am also a leader as president and board member in multiple technology organizations.

As CIO of IT Innovators, a technology reseller and Business Specialist of 25 years, I have strategic insight as I am part of the channel. I understand it from a vendor relationship, an IT Pro and a partner perspective. I am also an active industry speaker, author, column writer, and can be seen quoted in trade publications.

My Vision
My vision/mission is to influence and modernize our technology industry through leveraging my resources, expertise, and relationships. This entails connecting people, companies and technology together. My focus is advancing technology business principals and channel leadership.

Awards & Accreditations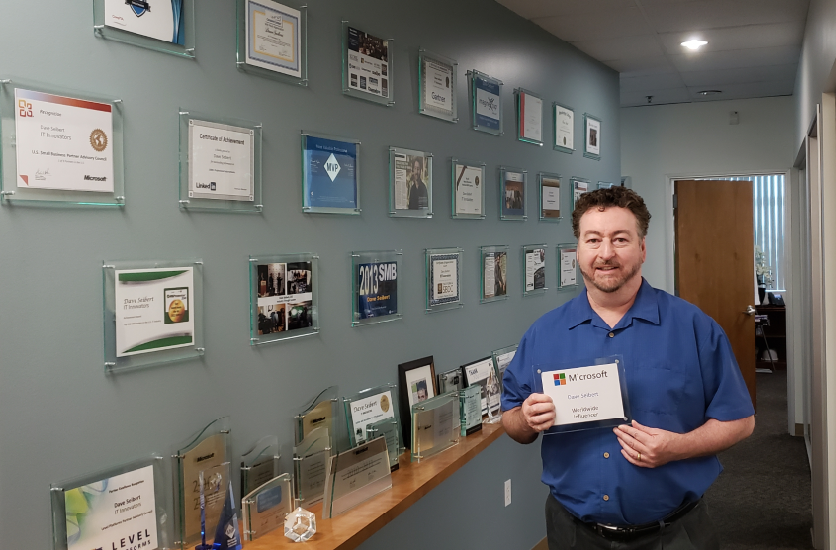 Highlighted Achievements
Accomplishments span 35 years and 16 organizations
| | |
| --- | --- |
| Founded leading business technology peer groups including national and international members | Built a national accounting consolidation application for over 400 retail locations |
| Built a 22 location national service center operation including central Head Quarters center. | Founded a national technology organization of over 5,000 solution providers |
| Manage systems and application updates in over 400 locations in a 24/7 environment. | Administer 1,000 user server environment including change control for a 24/7 industrial facility. |
| Manage application Quality Assurance team for a Fortune 100 | Created a CRM and Service Center application for a national Field Service organization. |
| Selected by Microsoft to be a worldwide Partner Area Lead and Influencer for 10 consecutive years. 1 of 4 in the U.S., 1 in 21 worldwide and only 1 in California. | A leader on the Board of Directors for 10 years which built the largest chapter of paying Microsoft Channel Partners both U.S. and worldwide. |
| Achieved highest recognition on LinkedIn with Top 1% Industry, Top 1% LinkedIn platform, and over 1,500 endorsements. | Built a leading Technology Solution Provider (Managed Service Provider) business and team which has achieved over 50 industry awards. |
| Managed the West Coast franchise service centers including depo repair, field repair, and sales operations. | 1 of 3 U.S. Partners selected by Microsoft & Small Business Administration (SBA) to record Business Technology Series Pilot. |
| SBA SCORE achievement as presenter for 8 years for business principals and entrepreneurs. | Attended Comdex annual conferences for 26 years to build an OEM channel and component integrator. |
Career
Throughout my 35 years of experience, I have leadership roles with Fortune 50, Fortune 100, National IT Franchises, IT Organizations, Ecommerce, Capital Investments, Software development, Mastermind groups, and Enterprise IT.